Christmas is going to look different this year but we are pleased to say that the FBC Giving Tree that usually sits in the FBC Café has moved online. There are a number of local organisations we would like to support and they have given some suggestions as to the Christmas gift donations they would welcome.
Most of the items could be purchased with your regular supermarket shop or perhaps via a local garden centre (several also have online stores) so we would encourage you to shop locally where possible.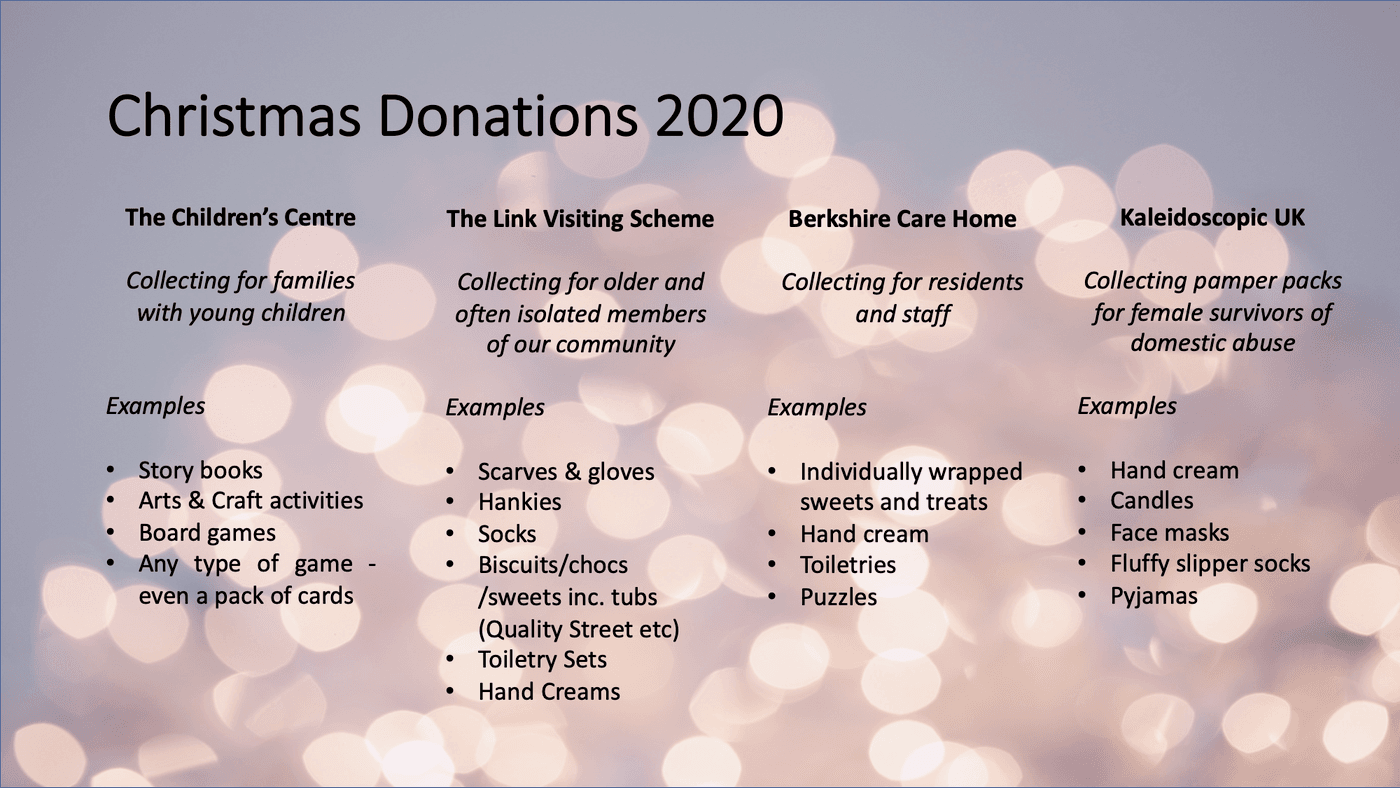 Donation Drop-Off Points
Our hope is that by offering multiple drop-off locations you will be able to drop your donations while out running essential errands or while out exercising. Donations can be dropped at any of the following addresses between Saturday 21st November and Saturday 5th December.
L'Abri, Gorse Ride North, RG40 4ES (Finchampstead)
1 The Bowers, RG40 3JX (Finchampstead Road)
7 Dorset Way, RG41 3AL (Woosehill)
15 Maryland, RG40 4PB (Finchampstead)
We are trying to complete the collections in good time to allow the items to be quarantined before distribution by the charities/organisations. We are only able to accept new items and we would prefer them to be delivered unwrapped.
The Cowshed
In addition to the organisations listed above, The Cowshed has set up an Amazon Wishlist which you can access via this link and the gifts will be delivered directly to The Cowshed by using the Gift Registry address.